About US
Ventures ATL is bridging the unemployment gap within the neurodiverse community
We hire adults with autism and other related developmental differences to jobs that allow their skills and talents to be utilized as we meet our clients' commercial needs.
Who We Are
Ventures ATL is a nonprofit based in Atlanta, Georgia whose mission is to provide meaningful, sustainable jobs for adults with autism and related developmental differences. We do this by operating a portfolio of businesses for which there is strong commercial demand and which play to the strengths of our target employees. We utilize the skills and talents of neurodiverse individuals which often include focus, attention to detail, affinity for repetitive tasks, and a strong motivation to work. In June 2017, Ventures ATL started providing data management services and product fulfillment services to clients.
About This Collection
Ventures ATL and Dooney & Bourke have partnered to create a beautiful collection of handbags that support Autism Awareness. Not only do these bags show your support for autism, but they also directly provide employment to autistic adults - as our employees will be picking, packing, labeling, and shipping your order!
We're sure you'll find something you love - our collection carries 8 popular styles in 5 fashionable colors!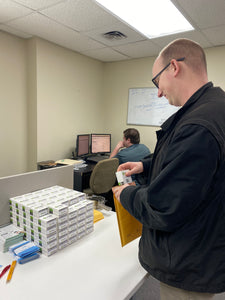 What We Do - Our Service Lines
Data Entry & Data Management – Services include Salesforce and other CRM support, database cleanup, data management and migration, data assurance - there's not much we don't do in this realm.

Product Fulfillment – facilitating the fulfillment process by performing the pick, pack, label, ship (and related) steps in the delivery of products to customers, employees, and other stakeholders.
Expanding our Portfolio – we are always interested in expanding our portfolio to additional service offerings which both fit the skills and interests of our employees and provide valuable services to commercial clients.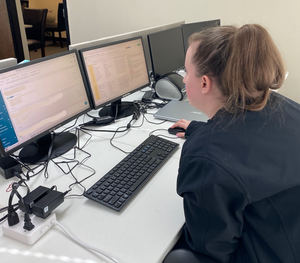 Why We Do It - Our Mission
Adults with autism and developmental disabilities possess many strong employment skills yet have a high rate of unemployment or underemployment. It is estimated that the rate of unemployment or underemployment for persons with autism is at least 80% despite the fact that many have job skills that are valued in the employment market. Our mission is to bridge the gap between this underutilized group of people who can supply the very skills that are frequently in demand in the commercial marketplace. By operating businesses that draw upon their strengths, we provide the enrichment that comes with meaningful and sustainable employment.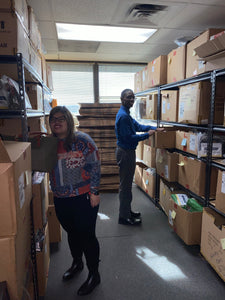 How We Do It - Our Operational Model
We carefully choose to operate businesses for which there is real demand and which emphasize the strengths of our employees. Since we are the employer, we can provide a work environment that enables the overall success of our employees while maintaining the requisite level of discipline and focus to meet or exceed the expectations of our clients. While we are organized as a nonprofit, our businesses must deliver the same value propositions as those which apply to any commercial enterprise. During 2017, we successfully performed engagements for commercial clients who became repeat customers and thus validated that we can be a valuable resource for hard to find (and retain) skills.
Your Purchase Makes a Difference
Each order is picked, packed, labeled, and shipped by Ventures ATL employees. Meaning your purchase directly employs autistic adults.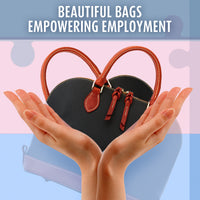 Pebble Grain Leather
Dooney & Bourke's Pebble Grain collection is renowned for its rich texture and exceptional durability. Distinct design brings modern style to beloved classics that are perfect for any season.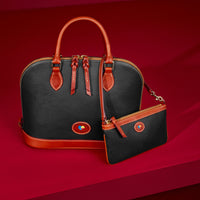 Conversation Starters
The beauty of these bags blossoms as they create opportunities for discussion and awareness around autism.
Lifelong Value
Our bags are built to last. Use them, travel with them, enjoy them, live with them.